1471. A cord adjuster, "for adjusting the length of electric drop light cords", patent number
1,128,305
.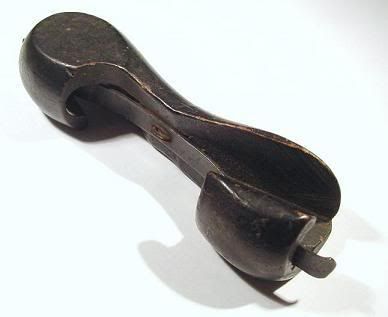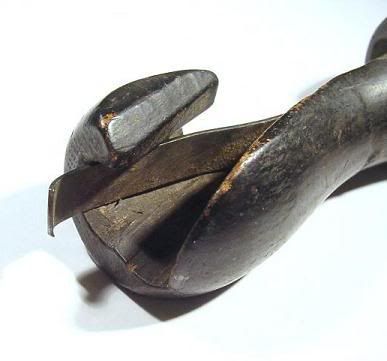 1472. A Spinoff Fish Scaler, patent number
2,835,919
: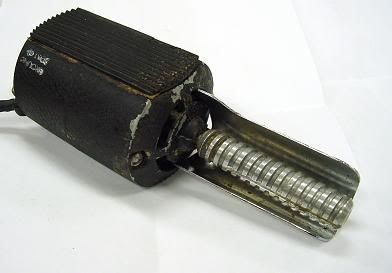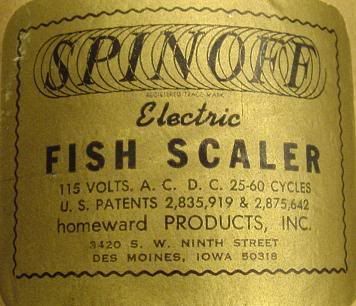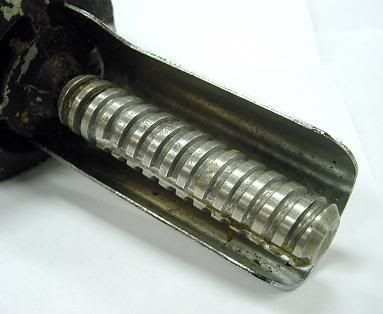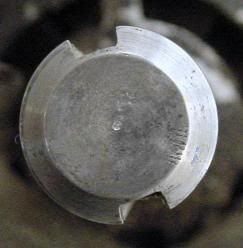 1473. A
beveling band
used in pipeline welding, it would be clamped to one of the pipes being welded together, and in the case of automated welding, a motor-driven apparatus with multiple welders is clamped to the band, and then travels along it, and around the outside of the pipe, as seen in
this video
.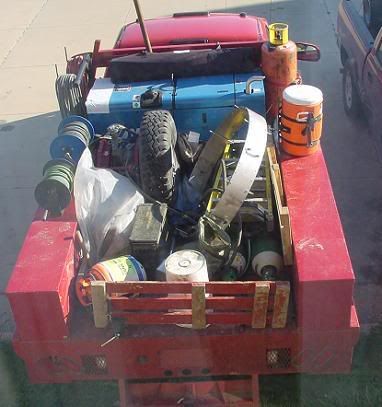 Larger image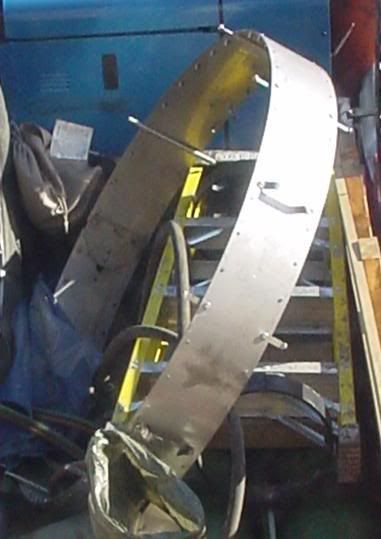 1474. "The American Bull Dog Boot Jack", used for
removing boots
, patent number
329,576
.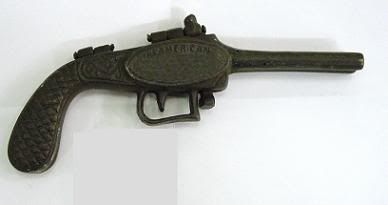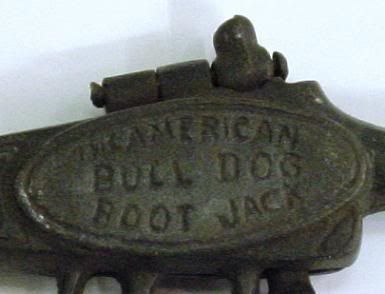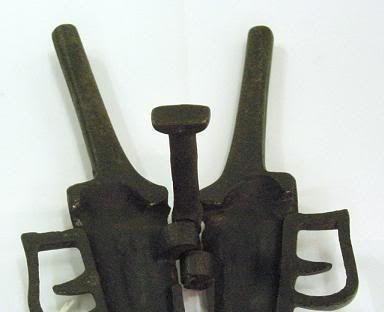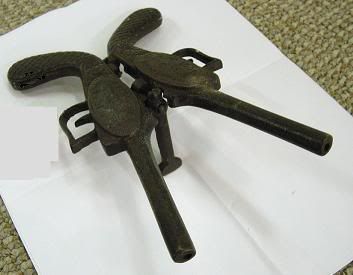 1475. This was photographed at the Hay Tools Museum, it's a fork for lifting hay.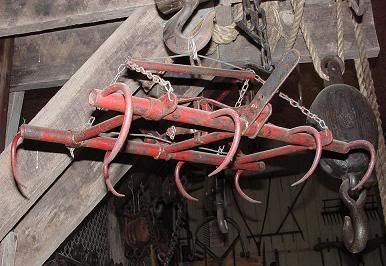 Larger image
1476. These are gun making devices from the 1870's, they were used by Joseph Rider to produce
Remington-Rider derringer and magazine pistols
.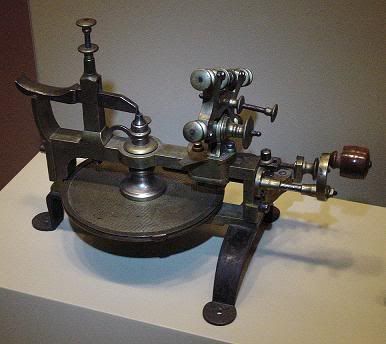 Larger image
The magazine pistol is patent number
118,152
.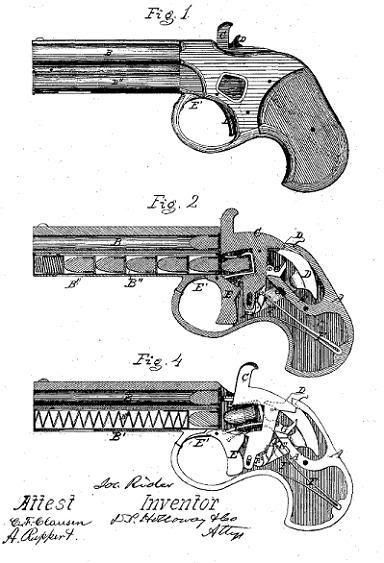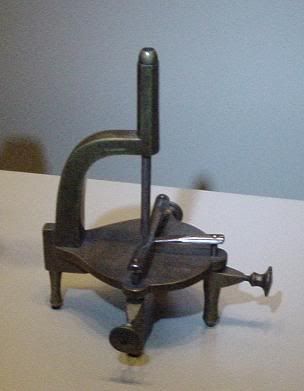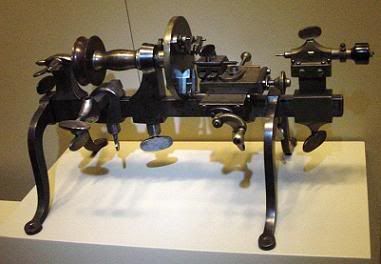 Larger image
Shot at the
Frazier International History Museum
To submit photos, send them to the address in my
profile
.
Last week's set is seen below,
click here
to view the entire post.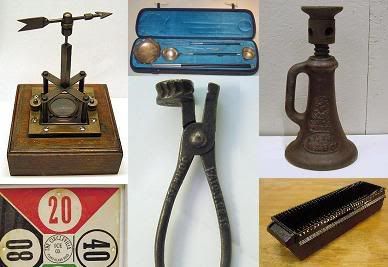 More discussion and comments on these photos can be found at the newsgroup
rec.puzzles
.